NEWS
We have litters planned for early 2021
See AVAILABLE page for additional information
---
Harriet was awarded Reserve Winner's Bitch and Best Bred-By Exhibitor at the 2019 SBCA National under Breeder/Judge Dr Ivan Palmblad (Cache Retreat). She was also awarded Winner's Bitch, Best of Winners, and Best Bred-By Exhibitor at the Pre-show under Breeder/Judge Mr Bob Sykora (Van Rijn). Thank you to all who made that week an event to remember!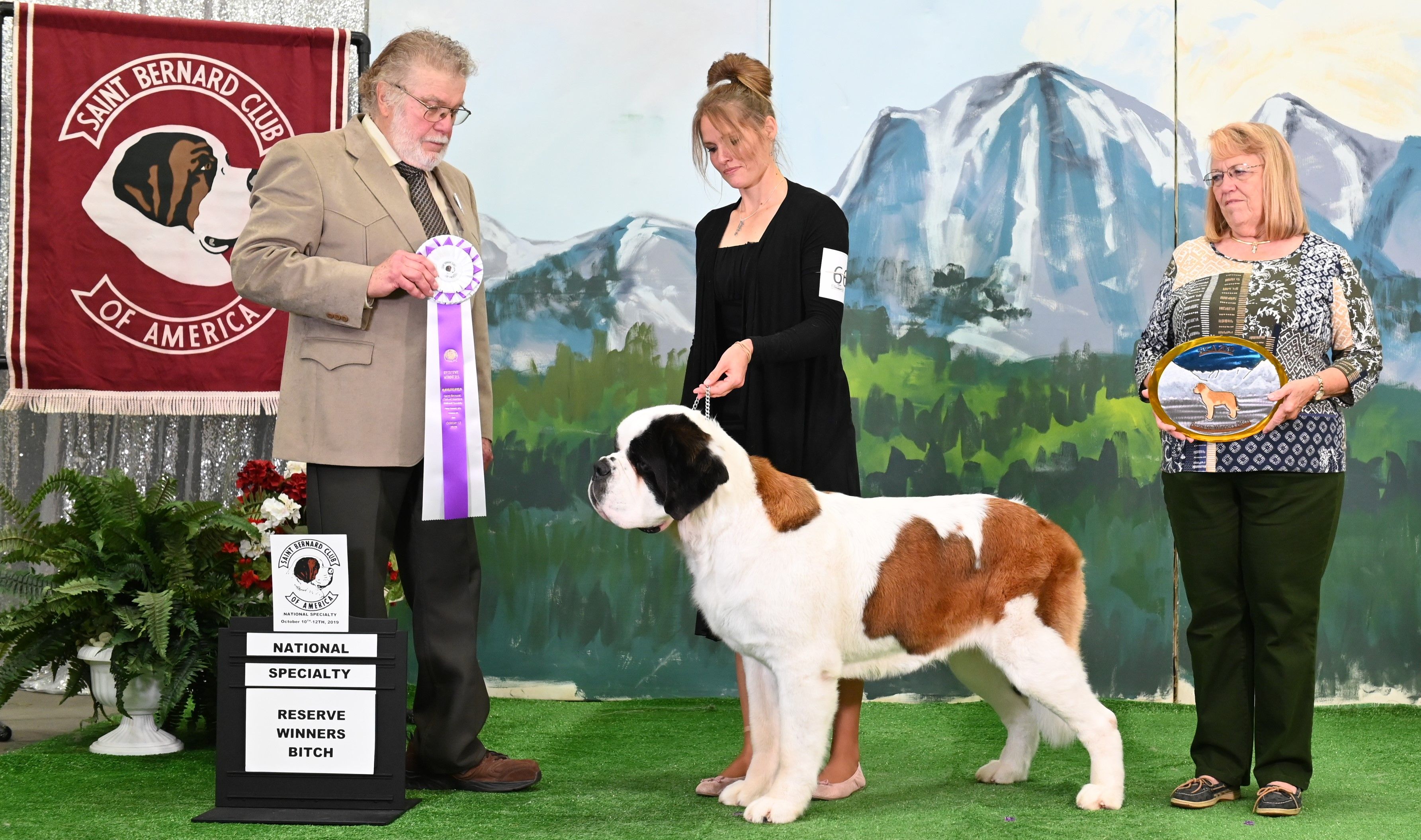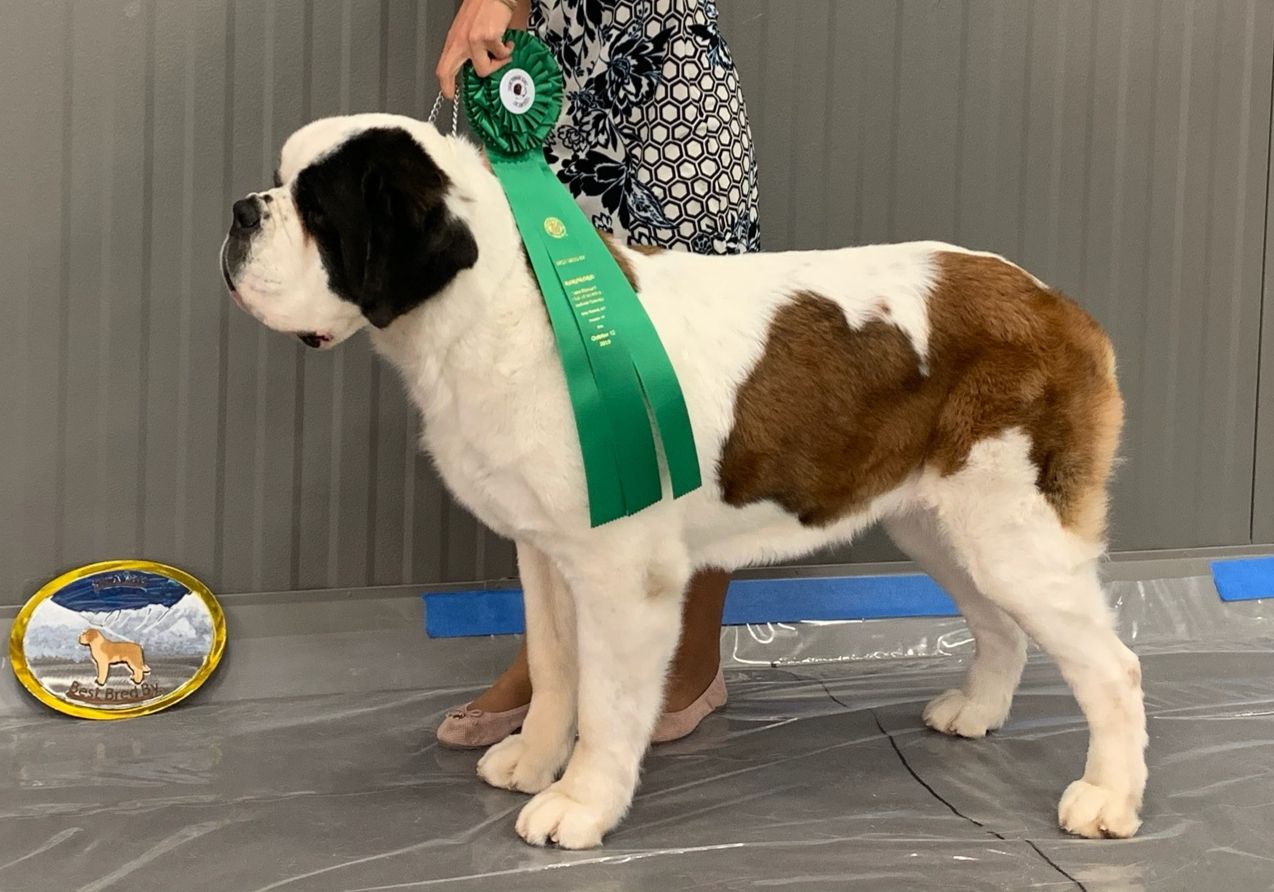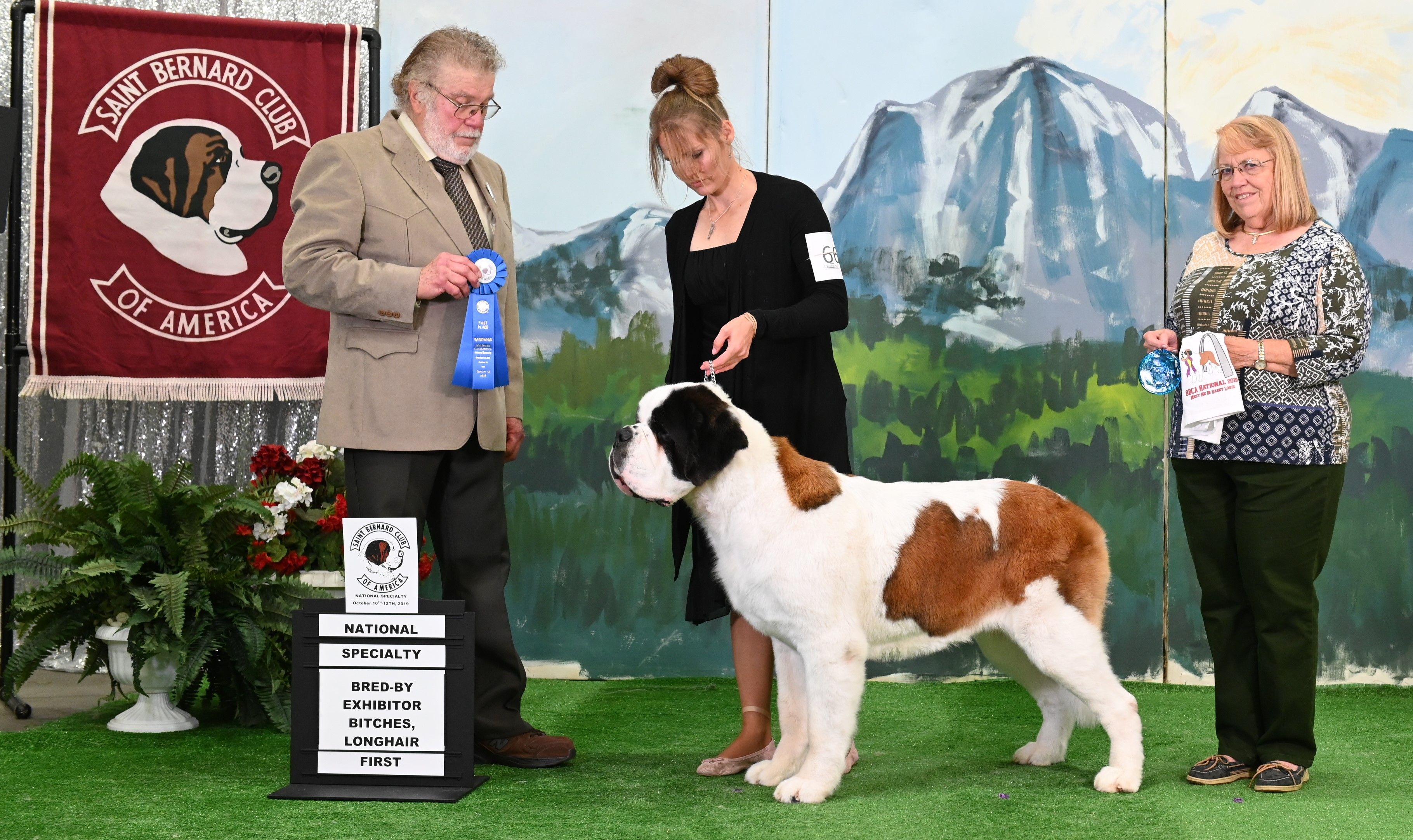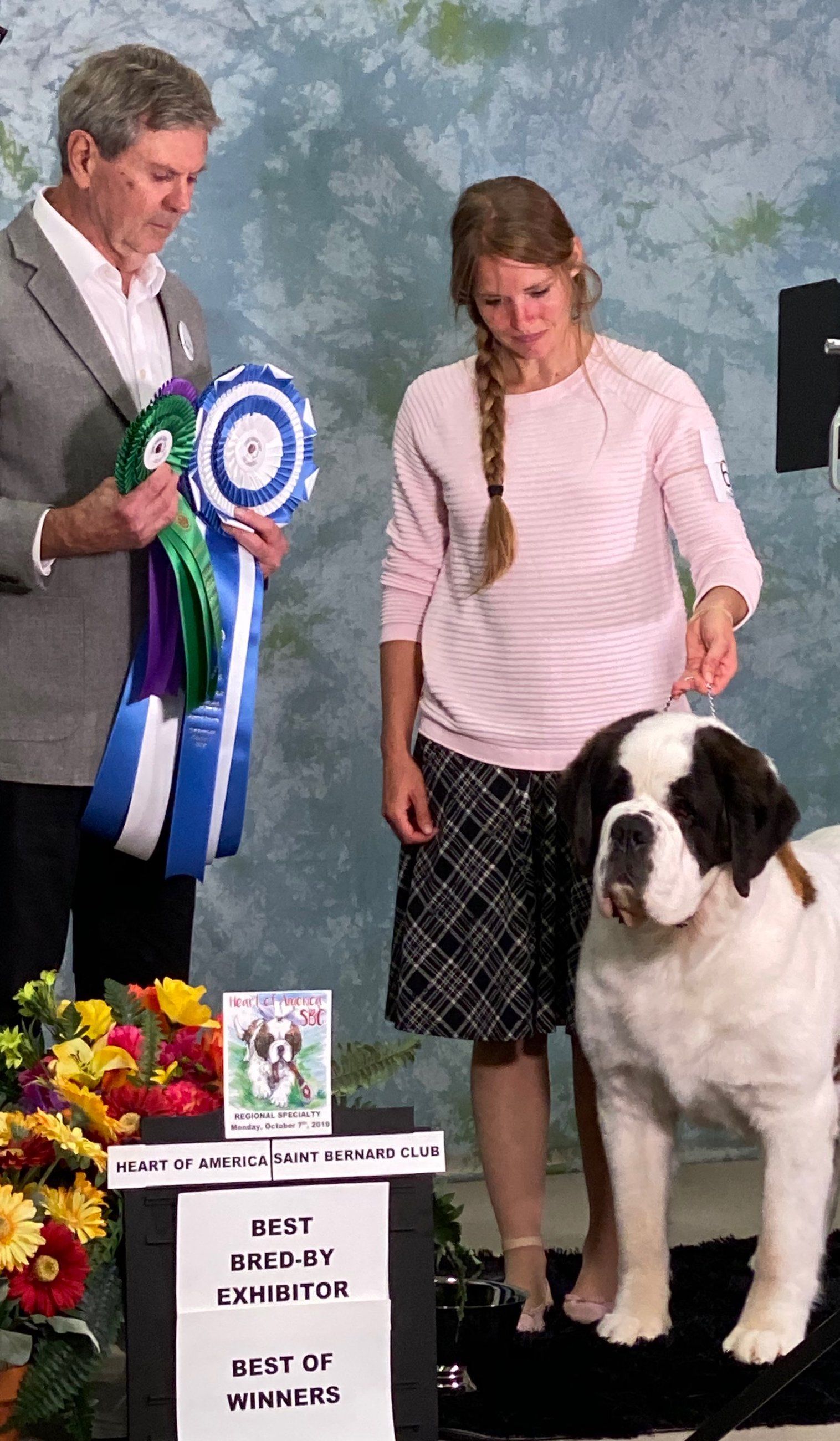 ---
Flashy sons Bertram & Rainier have done very well at the 2017 & 2018 SBCA Nationals with their owner and co-breeder, Christopher Whiting. So very very happy for the wonderful success of our friends and wish them continued recognition for all of their hard work and dedication to the breed.
 
---
Flashy was awarded an Award of Merit at the 2015 SBCA National. Also a Select, Best Opposite and Best of Breed at the pre-shows. What a great year!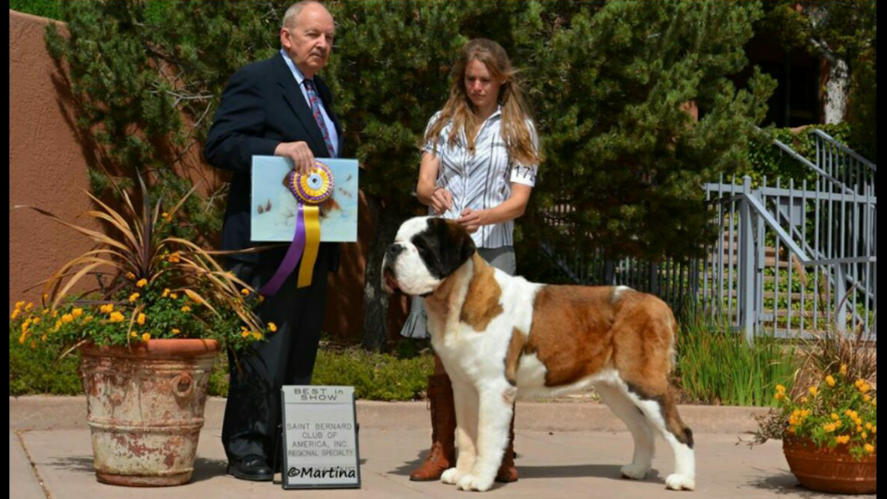 ---
February 2015- Indianapolis
Flashy was awarded 2 Select Bitch awards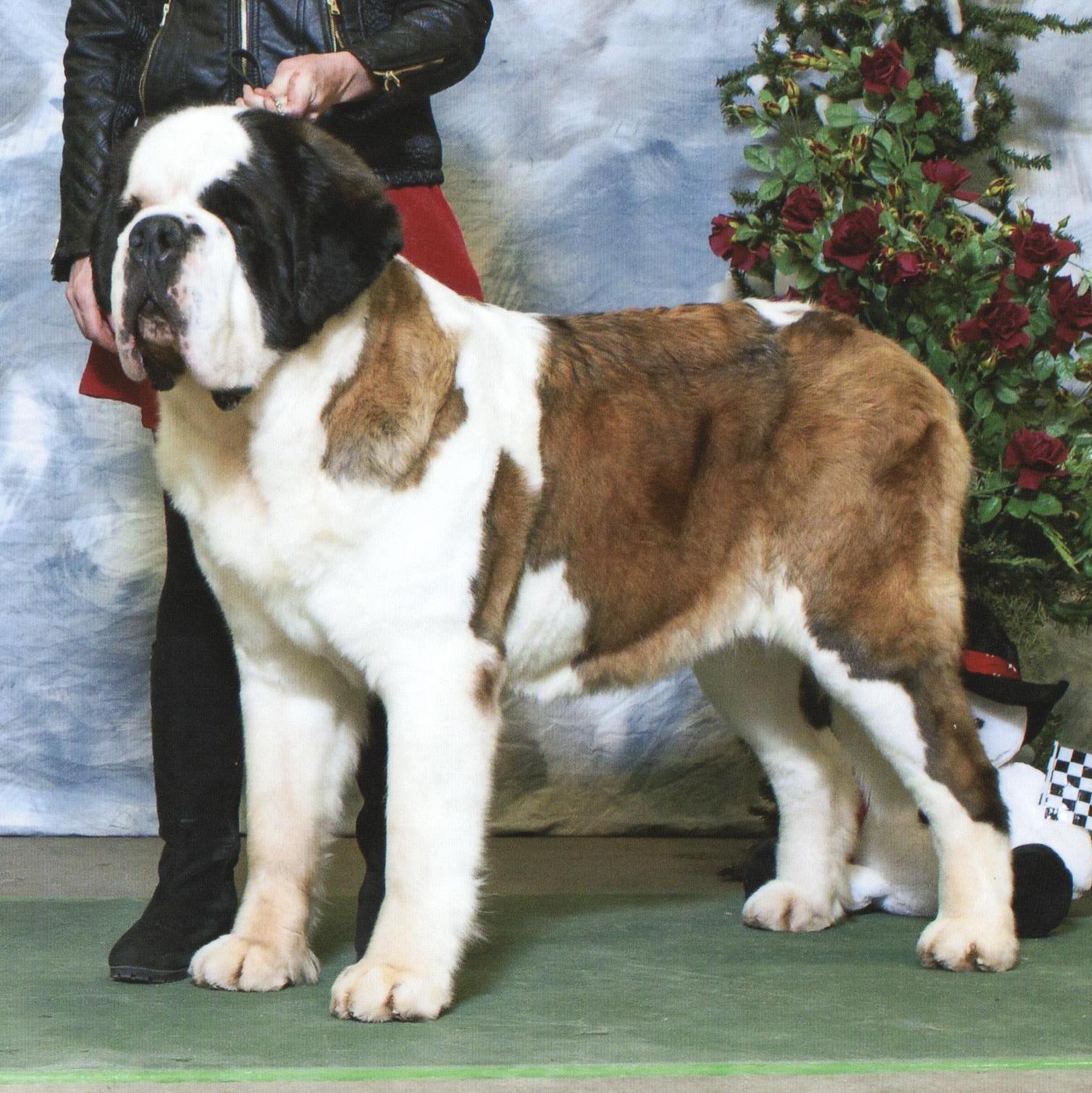 National 2014 News
Flashy received an Award of Merit by respected Judge Dr Ivan Palmblad
She was out of coat and condition but we had a great time in NY!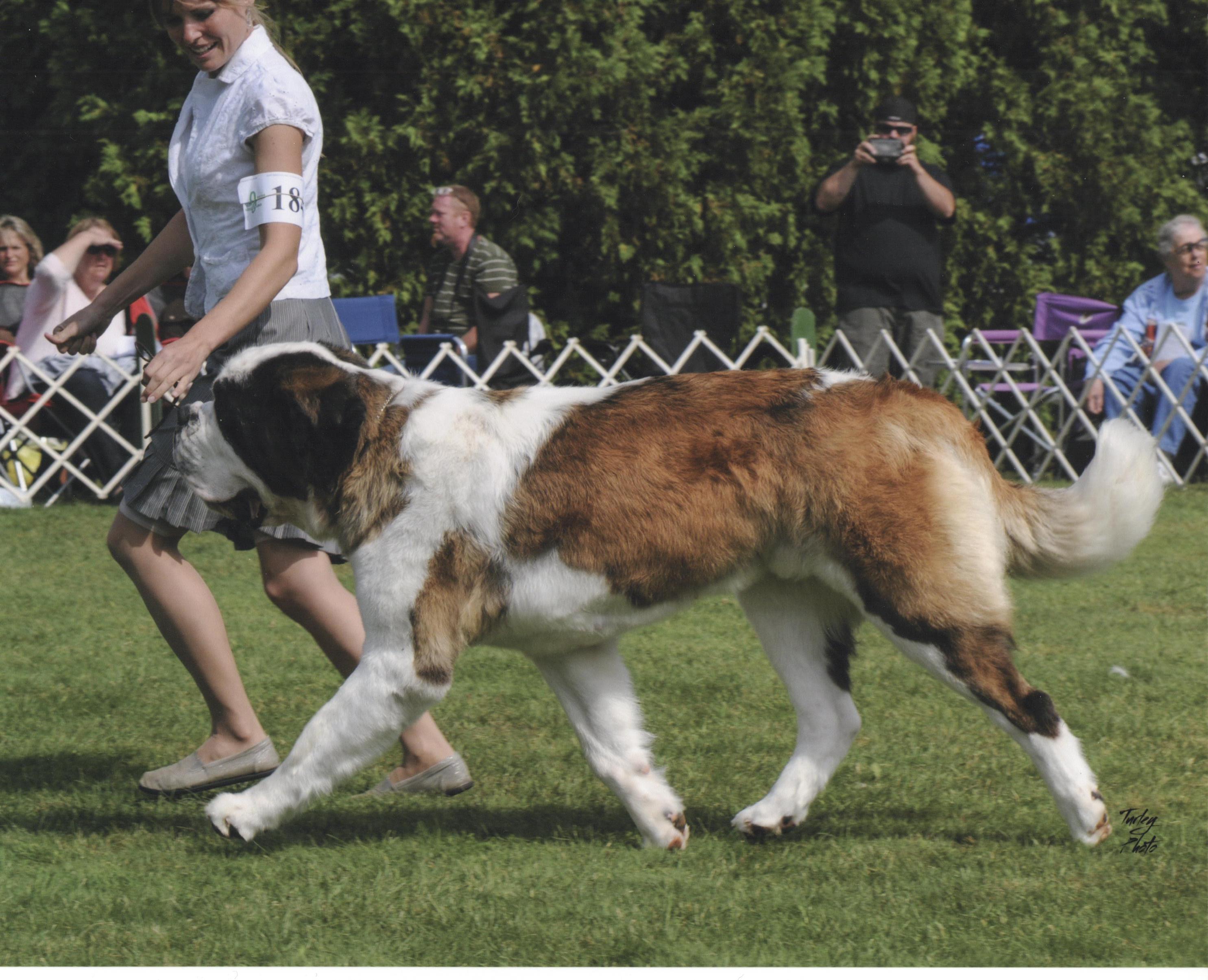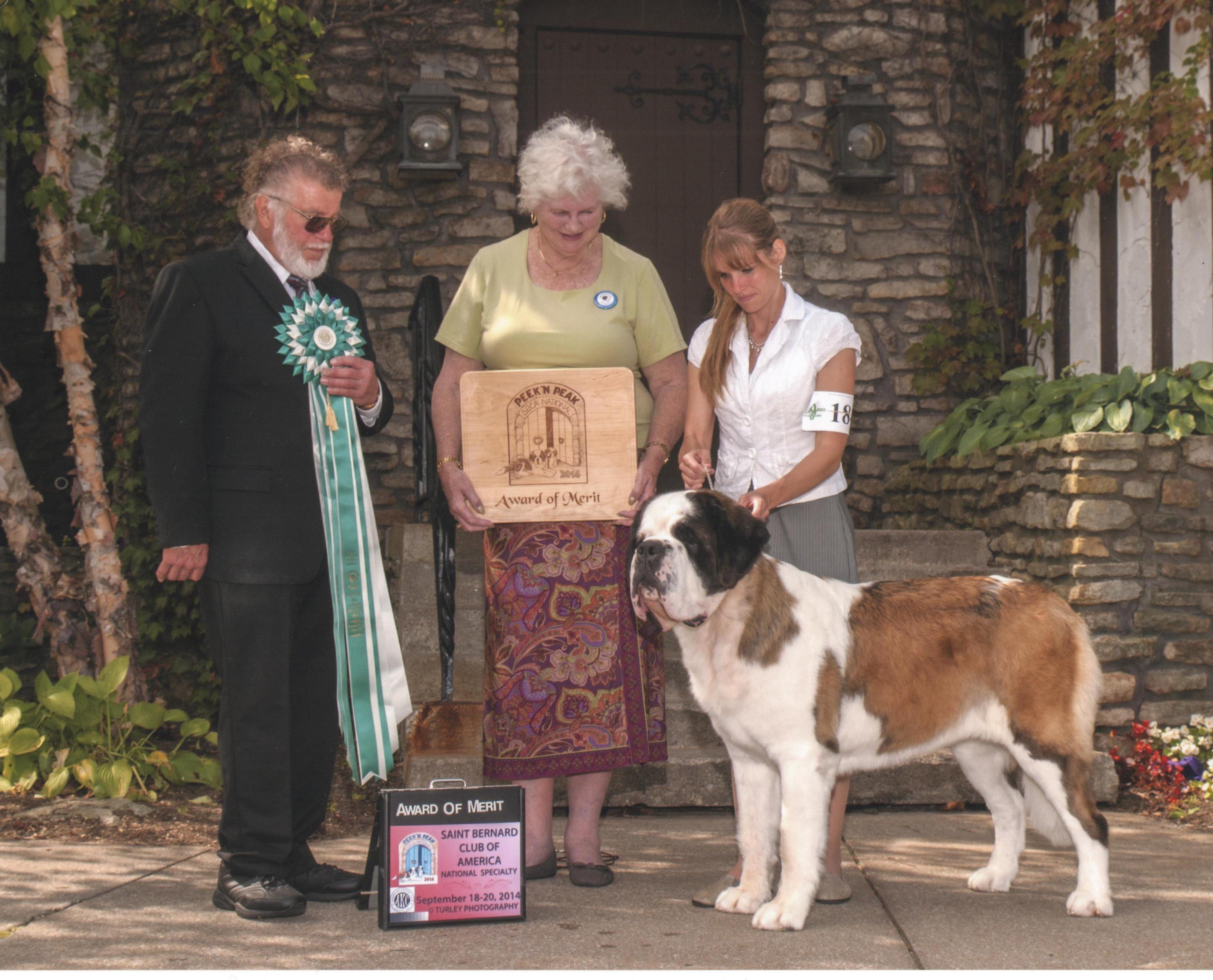 National 2013 News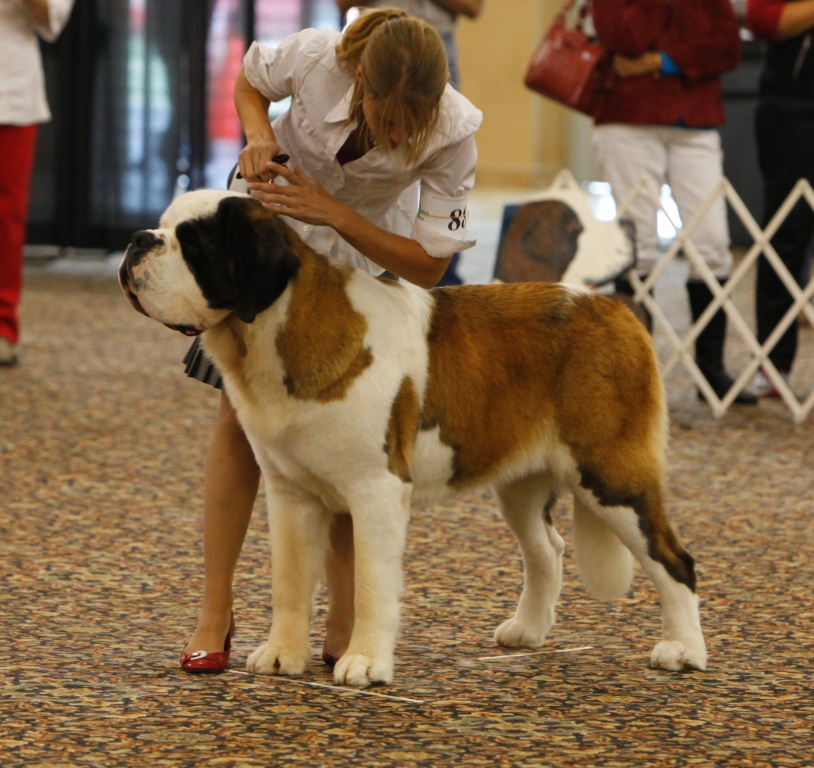 Flashy completed her Champion title and made big 
waves at the 2013 SBCA National Pre-Shows with
2 Winner Bitch & Best of Winners awards!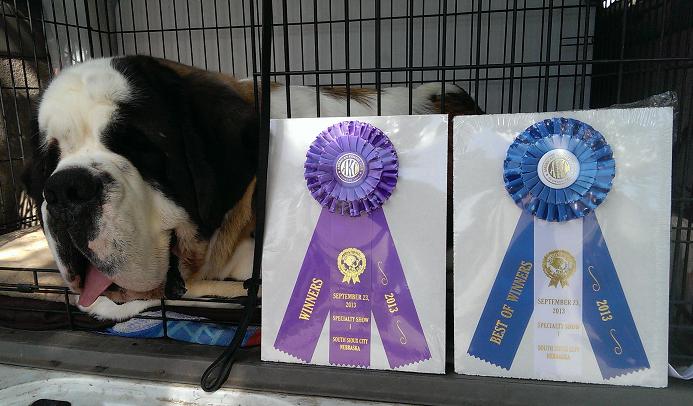 -  -  -  -  -  -  -  -  -  -  -  -  -  -  -  -  -  -  -  -  -  -  -  -  -  -  -  -  -  -  -  -  -  -  -  -  -  -  -  -
We are a dedicated Saint Bernard show kennel located in Utah. We strive for impeccable health, correct structure, proper head, smooth movement, silhouette, and type. Our goal is to produce the best Saint Bernards possible in both temperament and structure. We take into account the genetic health and characteristics of all prospective breeding dogs, always keeping in mind the quality and welfare of the puppy that is to be produced. Our dogs are considered family members and friends first, and show dogs second. We take great pride in all of them, and it is through this website we hope to share some of their joyous moments and accomplishments with others. We occasionally have puppies available to approved homes and offer stud services to serious breeders. We are members of the Saint Bernard Club of America and can provide references upon request.




Notice: This web site is for informational purposes only, and is not an offer of puppies for sale or stud services. All inquiries for puppies or stud service are on an individual basis and Epic Saint Bernards reserves all rights
---
Epic Saint Bernards

Booker & Valerie Hatch          801-865-7432          epicsaintbernards@gmail.com